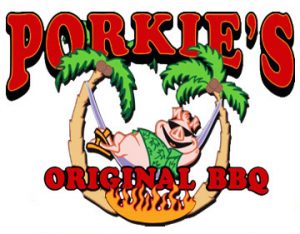 Award-wining barbecue restaurant franchise to expand across Florida
Porkie's Original BBQ Founder Steve White today announced plans that call for the Central Florida-based fast casual barbecue concept to open franchised locations across Florida and the Southeast.
Steve said he decided to franchise the Porkie's Original BBQ concept after owning and operating a successful location in Apopka, Florida for more than 10 years. "Since we opened, people have constantly asked me about opening other locations and I feel now is the time," said Steve, "The marketplace is saturated with pizza, Mexican and sub sandwich concepts. Good BBQ, however, is under represented and no one chain dominates the national market. That's where Porkie's comes in."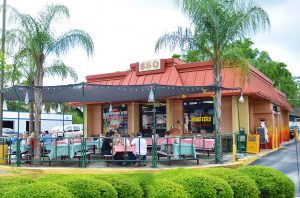 Steve approached NEXT Franchise Systems, an Orlando-based franchise development company, about the possibility of franchising Porkie's in 2014. Dale Waite, co-owner of NEXT, said he was impressed by the detail that Steve had put into the Porkie's operation. "From the décor to the kitchen, everything at Porkie's was franchise ready and we really enjoyed working with the team at Porkie's to develop the franchise system" said Dale, "and what can I say about the barbecue, other than it's the best I've ever tasted."
All sauces at Porkie's Original BBQ are 100% original recipes and made from scratch. Porkie's award-winning ribs are slow cooked on a 20-foot BBQ pit using oak and hickory woods, giving the ribs a hearty taste and a moist texture. Steve said, "Slow and low is the secret to good barbecue, and that's the only way Porkie's does it."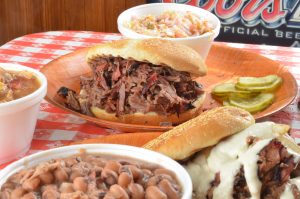 Porkie's Original BBQ plans to open another company-owned location in 2017 and then focus on an aggressive growth strategy of opening franchised locations across Florida and the Southeast.
About Porkie's Original BBQ
Named the "Best BBQ in Central Florida," Porkie's Original BBQ celebrates its 14th year in business in 2017 and continues to create a devoted and growing fan base of barbecue lovers. Porkie's holds the longest running Bike Night in Central Florida – every Thursday night for 10 years.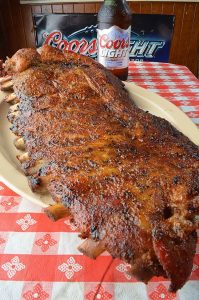 Founded in 2003, Steve White and his partner, Mike Kirby, traveled all over Florida, Tennessee, Alabama, Georgia and the Carolina's searching for the perfect BBQ flavor. Returning home,
they formulated a plan and a recipe for the best barbecue in the South. They took the best of what they had seen, tasted and learned, put it all together with what they knew and loved, stirred it up, and Porkie's Original BBQ was born in Apopka, Florida.
Since the opening of the first Porkie's location, Steve and Mike have worked closely with a carefully selected team of restaurant professionals in the development of their barbecue restaurant concept. They based their business on the principles of providing the customer with the highest quality, fresh ingredients, and fast efficient service, at an affordable price, all in a clean family environment.
Porkie's Original BBQ is located in the Apopka area of Central Florida at 256 E. Main Street, Apopka, FL 32703. The restaurant's phone number is 407-880-3351. Visit Porkie's on the web at http://www.PorkiesApopka.com.
About NEXT Franchise Systems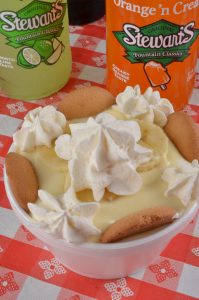 NEXT Franchise Systems, LLC is a full-service franchise sales, consulting and development company that provides businesses with a one-stop franchising solution that is affordable, comprehensive and unique to each client.
NEXT's services include franchise development documents (FDD) including franchise agreements, franchise marketing, franchise sales, franchise lead generation, franchise operations manual development, franchise marketing program development, and franchise business modeling.
Is your franchise NEXT? Visit NEXT Franchise Systems on the web at https://www.nextfranchisesystems.com to find out how affordable it is to franchise your business.
More Information
For more information on the Porkie's Original BBQ franchise opportunity or NEXT Franchise Systems franchise consulting, sales and development, contact James Emerson at 407-536-6109.