Looking for a mobile food franchise? Check out The Crepe Company!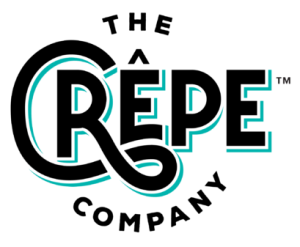 Bonjour! and thank you for your interest in the The Crepe Company franchise opportunity. We are so excited to share our success with you. Together there will be many crepe days ahead!
Orlando's original crepe-maker and food truck, The Crepe Company, has been serving Central Florida since 2009. Today, The Crepe Company offers many food service catering options to meet your location and needs. The Crepe Company can serve our crepes in any fashion to accommodate different venues with our indoor and outdoor setup options.
The Crepe Company Mission
The Crepe Company food franchise is devoted to creating the ultimate Crepe experience. Our mission is to provide unique and delicious options that enhance life's celebrations.

Each crepe is made-to-order from our proprietary Crepe Company franchise batter, filled with sweet or savory ingredients, and perfectly folded by one of our Crepe Artists. It's entertaining to watch, and the aroma draws the crowds.

A unique food franchise
Our customers love our crepes, and here are a few reasons you will love our food franchise:
Low start-up costs, quick and easy training
High profit margins
Simple to manage with low cost of labor
Quick and easy food prep with minimal waste
Beautifully branded with a strong reputation
–Lisa Fareed, aka "The Crepe Lady", The Crepe Company Founder
About The Crepe Company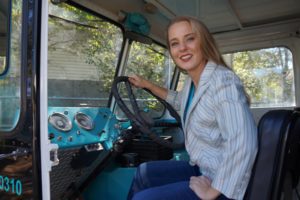 The Crepe Company, Orlando's original crepe-maker, has been serving Central Florida since 2009. Managing owner, Lisa Fareed, is a business finance graduate from the University of Central Florida.
While on holiday in France, she became fascinated with the excitement and aromas from the Parisian street vendors' carts. She stepped away from her career in finance and real estate, and opted to buy a crepe cart of her own to bring the excitement and aromas of Paris to Orlando.
Today, The Crepe Company operates a vintage food truck and mobile crêperies that provide catering and wholesale to the hospitality industry in the Central Florida area.
You will also find The Crepe Company around town serving at local farmers markets, community events and festivals.
Why own a Crepe Company Food Franchise?
According to The Crepe Lady, The Crepe Company's success has largely been due to its simple operation, low cost-of-entry, and the general public's love for fresh-made crepes. "While the art of crepe making is entertaining to watch, and the aroma draws the crowds, it's the specialty niche that makes it profitable. With minimal competition, easy food prep, low food, labor and fixed costs, it's a great opportunity for the right entrepreneur," said Lisa.
Join the Crepe Company Team!
The Crepe Company is looking for entrepreneurs who share their same vision for service and success, and who are interested in owning and operating franchise territories in markets throughout the United States.
So, do you want to learn more?
It's easy to request more information on The Crepe Company Franchise Opportunity. Just call us or complete the short form below to receive a free, no obligation franchise kit:
The franchising information contained in this website is not intended as an offer to sell a franchise or the solicitation of an offer to buy a franchise. The following states and provinces regulate the offer and sale of franchises and/or business opportunities: Alabama, California, Connecticut, Florida, Georgia, Hawaii, Illinois, Indiana, Iowa, Kentucky, Louisiana, Maine, Maryland, Michigan, Minnesota, Nebraska, New Hampshire, New York, North Carolina, North Dakota, Ohio, Oklahoma, Oregon, Rhode Island, South Carolina, South Dakota, Texas, Utah, Virginia, Washington and Wisconsin in the United States, and the provinces of Alberta, Ontario, New Brunswick, and Prince Edward Island in Canada. If you are a resident of one of these states or provinces, we will not offer or sell you a franchise unless and until we have complied with the applicable presale registration and disclosure requirements in your state or province.