More than a moving franchise, we're Ready To Move.
Hello and thank you for your interest in the Ready To Move Franchise Opportunity! We are delighted you are interested in the moving, storage and delivery industry.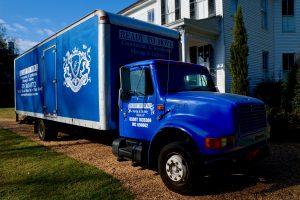 About Ready To Move moving franchise ownership
As a fully-licensed and insured Ready To Move franchisee, you will be ready to meet and exceed any and all residential and corporate moving needs of those within your territory. Ready To Move commercial and residential movers offer industry leading service for moving jobs of all sizes, from small apartment moving jobs to large single homes and office buildings.
In order to provide personal service to every customer, Ready To Move creates a custom moving plan for every client's move. You will offer everything from providing labor to help unload rental trucks to our special white glove moving service that includes everything from packing to moving and setting up resident's belongings in a new home.
The Moving and Delivery Market: Are you Ready To Move?
We're looking for like-minded professionals to own and operate Ready To Move franchises in available markets across the United States. If you've got a passion for what we do, we'd love for you to learn more about Ready To Move.
–Paxton and Jennifer Taylor, Co-Founders
A little history: The Ready To Move Family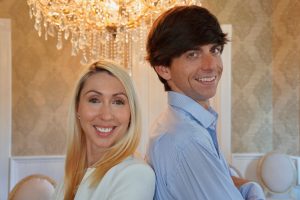 The Taylors
The Taylors grew up in Macon. Paxton attended First Presbyterian Day School and Jennifer attended Tattnall Square Academy. They are both active in the community and participate in numerous volunteer organizations. The Taylors have been happily married for 11 years this May! Rounding out the Taylor household are Cooper a West Highland White Terrier, Maddox and Tristen- two Miniature Schnauzers, and the newest member is Paxton Henry Taylor II!
The Taylors believe that anything good can be accomplished through hard work and honesty. They put these beliefs to work daily in their business. We are celebrating our 12th anniversary for Ready To Move in 2017!
The Birth of Ready To Move
With a great deal of research and hard work in 2005 Ready To Move was born. We decided that there was a need in the local market for an efficient, professional, and friendly moving & delivery service. We started humbly from an ad in the penny pincher and grew through word of mouth.
Today, Ready To Move is a premier moving and storage company with plans to grow nationwide.
Why Ready To Move?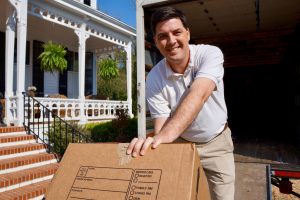 The Ready To Move Franchise Opportunity provides the support and service you need to ensure the success of your high-end moving and delivery franchise.
We provide guidance for selecting the right site for your office and warehouse space. We will guide you to ensure that the space is adequate for starting your franchise and growing your business.
You will have the opportunity to participate in pre-opening training, which is provided at our corporate support center. The training covers all aspects of running a successful franchise business.
Your franchise provides you with access to the technology, tools, and approved suppliers. You will have access to the best technology for inventory management, and the supplies you need to get started and to run your business.
We have developed a confidential operations manual with information about operating procedures and other essential functions of your business.
We provide marketing assistance, including marketing materials, our corporate website, and support with networking.
Once you get your business started, you will have unrivaled ongoing support. We want you to join in our success. We support you in this effort with periodic visits to your location, refresher training, meetings for business planning, and remote support when you need us.
Are you Ready To Move?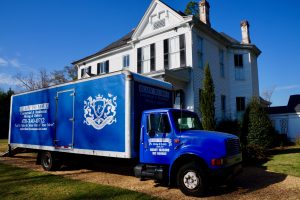 Ready To Move is a full-service, residential and commercial moving and delivery company, providing a range of services both locally and nationally. Ready To Move provides the highest quality service for any size job, across town or cross country, stress free. Ready To Move also specializes in speedy delivery services, as well as white-glove packing and moving services.
Ready To Move is looking for entrepreneurs who share their same vision for service and success, and who are interested in owning and operating franchise territories in markets throughout the United States. Ready To Move is not an ordinary moving franchise. Don't settle for ordinary when you can be Ready To Move.
So, do you want to learn more?
It's easy to request more information on the Ready To Move Franchise Opportunity. Just complete the short form below to receive a free, no obligation franchise kit:
The franchising information contained in this website is not intended as an offer to sell a franchise or the solicitation of an offer to buy a franchise. The following states and provinces regulate the offer and sale of franchises and/or business opportunities: Alabama, California, Connecticut, Florida, Georgia, Hawaii, Illinois, Indiana, Iowa, Kentucky, Louisiana, Maine, Maryland, Michigan, Minnesota, Nebraska, New Hampshire, New York, North Carolina, North Dakota, Ohio, Oklahoma, Oregon, Rhode Island, South Carolina, South Dakota, Texas, Utah, Virginia, Washington and Wisconsin in the United States, and the provinces of Alberta, Ontario, New Brunswick, and Prince Edward Island in Canada. If you are a resident of one of these states or provinces, we will not offer or sell you a franchise unless and until we have complied with the applicable presale registration and disclosure requirements in your state or province.